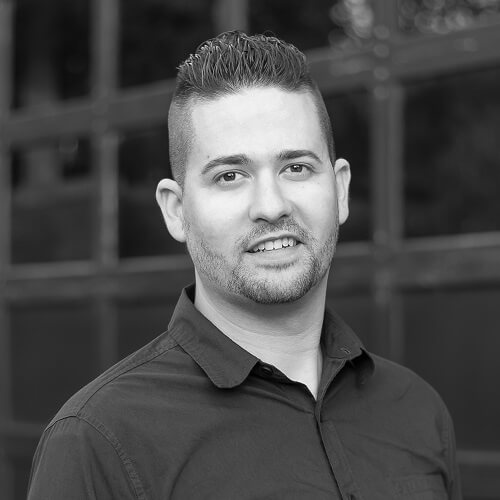 Nathaniel Trott
TN/VA REALTOR®
The lush green mountains of Northeast Tennessee have been home to Nathaniel since 2002. He and his husband Joe currently reside in Piney Flats. Born in eastern North Carolina, Nathaniel has a great appreciation for both quality time on a quiet beach, and hiking the beautiful hills here in the Tri-Cities region. He is an avid automotive enthusiast, and also enjoys interior decoration, home improvement, music, and travel.
After attending both Northeast State and East Tennessee State University, he obtained his Tennessee real estate license in 2013, and his license for Virginia in 2019. Nathaniel would say that the best part of his job is being able to see clients achieve their dreams of buying or selling their home or property.
Red Door Agency Top Producer 2020 & 2021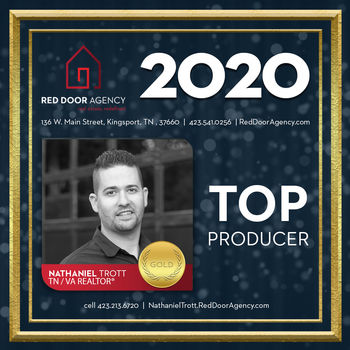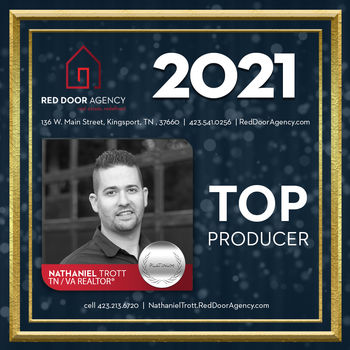 My Newly
Listed & Sold Properties
What My
Clients Are Saying
"Nathaniel Trott helped us sell our home and was so helpful during the whole process! We were out of state and couldn't be there to do anything on the property but he took care of it all and provided u
…
s with his expertise and knowledge in the market. Amazing work and I highly recommend Nathaniel to anyone looking for an agent who goes above and beyond for their clients."
"We had been trying to sell our home for several years and had other realtors before Nathaniel. While we did have some realtors who did put forth effort to sell, Nathaniel was far beyond the best in ou
…
r opinion. He was always interested in helping us, whether it be to sell our home, or to find another. We could contact him anytime and he would answer our question right away, or would get an answer for us and let us know very quickly. He was always friendly, and professional. If we are ever in the market to buy and sell again, he will be our choice for realtor."
"Nathaniel was great! Quick to respond and easy to talk to. He made us feel at ease, and was able to help us through the home buying process. He kept in touch at all times and helped us find answers
…
to all our questions. I would definitely recommend Nathan to anyone looking for a home."
"I can not say enough good about Nathaniel Trott. I did not know him before I began looking for my new home but I quickly felt like I had known him for years. He's extremely personable and knowledgeabl
…
e. He never rushed us or pushed us to make a decision and made sure we found the perfect home for our family."
"Nathan was amazing to work with and even showed me homes in a snowstorm! He has an amazing personality and was so helpful with all of my first time questions."
"Nathaniel is an amazing realtor. He did such a great job finding the perfect house for my husband & I. We told him exactly what we wanted & he found it. He made the process from beginning to end very
…
smooth. He was easy to get a hold of & his response time was impressive. I'm one of those people who like things done in a timely manner & usually I have to get on people to get things done but that was not the case with Nathaniel. He was always on his game. We highly recommend Nathaniel. He was a pleasure to work with."
"We can't praise Nathaniel Trott enough for the great job he did on selling our condo!! He was our fourth realtor and the FIRST one who really worked to sell it. His knowledge of the market was spot-on
…
. He put us in contact with a great handyman who took care of the buyer's want list. Nathaniel very quickly answered any questions we had and was a true professional throughout the entire process. We heartily recommend him to any and all who need the services of a great real estate professional!"
"Very patient and helpful throughout the process of selling our first home and purchasing our new home. He was a pleasure to work with. Highly recommended!"
"Nathaniel was the best from beginning to end. We purchased a house from out of state and he handled everything for us and stayed on top of things from beginning to end. I highly recommend him to any
…
one buying or selling real estate and I will be passing along his information to anyone I meet looking for a top notch agent."
"I was going through the process of selling my family's home that I had grown up in. Nathaniel Trott and Red Door Agency helped me through this bittersweet sale. He kept me up-to-date and guided me smo
…
othly through to the end! I totally recommend them for your buying or selling needs."