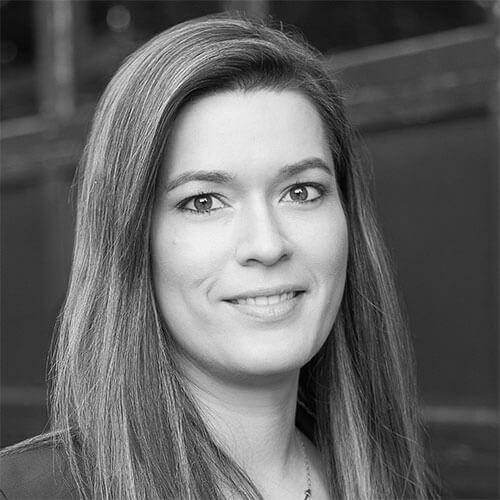 Brooke Pennington
TN & VA REALTOR®
As a REALTOR® in East Tennessee and Southwest Virginia, I enjoy connecting with my clients on a personal level as we discover exactly what they are looking for in a new home. I treat all my clients like friends because they quickly become just that as we go through the process of finding the perfect home together.
I've built personal connections with local lenders and closing agents that align with my values so my clients can get the best care from the entire team (no matter who they choose) as we work toward the shared goal of making our client's dream a reality!
When I'm not working with my clients, I enjoy reading with my cat on my lap, photography, going to festivals and concerts, and traveling to new places. I love to explore! That love spills over into my real estate career. I get excited helping you find your dream home. Let's go explore a few houses and make one Home.
Red Door Agency Top Producer 2020 & 2021
National Association of REALTORS® Official Certification - ePRO®
NAR's e-PRO® certification program helps REALTORS® master the advanced digital marketing techniques of today. With the e-PRO® certification, REALTORS® increase their ability to reach customers, expand their capabilities, and build trust by safeguarding client information.
National Association of REALTORS® Official Certification - Seller Representative Specialist (SRS)
The Seller Representative Specialist (SRS) designation is the premier credential in seller representation. It is designed to elevate professional standards and enhance personal performance. The designation is awarded to real estate practitioners by the Real Estate Business Institute (REBI) who meet specific educational and practical experience criteria.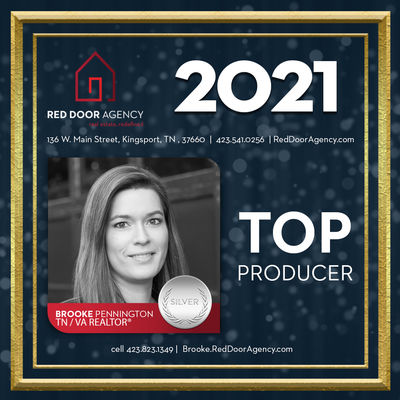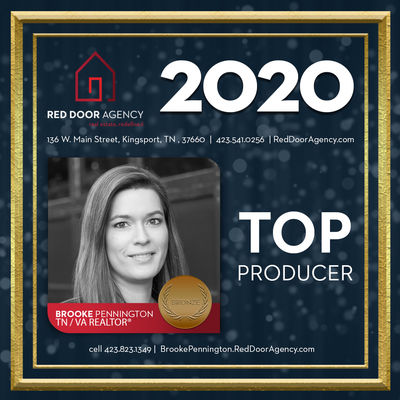 What My
Clients Are Saying
"Brooke Pennington was exceptional to work with! Very professional and efficient, she always responded to texts and emails. I would highly recommend Brooke to anyone looking to buy or sell a home!"
"Brooke is a fantastic realtor. She is kind, compassionate and respectful. Most importantly she is very knowledgeable which helped us tremendously in this crazy market. She was so efficient when it cam
…
e to us wanting to see a Home as soon as it was listed. Sometimes the very day it came on the market. She was always available and understanding when we needed help with something or we had any questions. She has calmed our nerves when things have become stressful or when we didn't understand something. We love Brooke and we will definitely recommend her to anyone needing a realtor. We wouldn't consider using anyone else. We feel so blessed that we found her and now we can call her our friend. We are very thankful for Brooke finding us our forever home."
"We have had multiple experiences with Red Door and every time is always better than the last! Very professional and knowledgeable. 10/10!"
"We initially thought about trying to sell on our own, but Brooke's help was incredible. She was able to give us feedback from potential buyers throughout the process. She advised us to list our home a
…
t a higher price (exactly what it sold for), so she essentially paid for herself by getting us more out of our home. Thanks again Brooke!"
"The BEST group of realtors. Our experience was nothing short of amazing. Highly recommend!!"
"What a journey! Finding a new, or another home, is hard! I am one lucky lady, to have been contacted by Brooke Pennington, of Red Door Realtors. I think GOD knew I would need a really patient person,
…
assisting me in my search for a new home. I was moving from a home of over 20 years. It's a hard thing to do, even if you're ready to make a move. Brooke was always willing to show me homes, and I mean A LOT of homes. I looked for a whole year! Brooke understood what I was looking for in a home! She helped me to appreciate the quality of each home we toured. She had no problem pointing out anything, which may need repaired or replaced, or even things she knew I had on my wish list, that was or was not available, in the house we were touring. Brooke is an honest and reliable realtor! She understands the financials. Keen on contracts and negotiations, and is very mindful of her clients needs. She's protective of your privacy, and very expedient at processing the contract, keeping all parties informed and updated. Brooke understands, and highly recommends the need for the home inspections. Brooke always kept me on track with her guidance, scheduling and what to do next advice. I'll be honest, I didn't have a clue about the process. It had been so long since the purchase of our last home, I had no idea what needed to be done, or when it needed to be done, but I knew right away when I met her, that I was in good hands. Brooke is a very pleasant, understanding young lady. She always greets you with a smile, and her ready to go see attitude. I couldn't have asked for a better, brighter agent to see me through this entire process! Here I am (9 months later) and I could not be any happier with the house we chose. It suits us so well. Has all the space we need, a very nice yard and Great Neighbors! It truly is the perfect place for us!"
"Brooke just sold our home and I can not recommend her enough. She was able to get the absolute best offer on the home by way of a thorough modern marketing strategy. Her personality is genuine and pro
…
fessional. Buying or selling you will want her on your side because she will get the best deal for her client!"
"Red Door Agency is customer service driven. They do everything they can to make your dreams come true when buying a home. Specifically Brooke Pennington took time to show us housing before we even got
…
a job here. Then she spent all the time we needed to find our home."
"Brooke was awesome from the get go, I had reached out to her through a mutual friend and she gave me information and contacts to start the home loan process before I had even contemplated looking at h
…
omes. She was super helpful and friendly throughout the entire process and made me significantly more comfortable with the whole ordeal. As a 1st time home buyer I can't stress how important that was... what seemed like a huge stormcloud looming overhead (initially), quickly dissipated and I'm now basking in the sun on my new home's front porch! I can't recommend her enough."