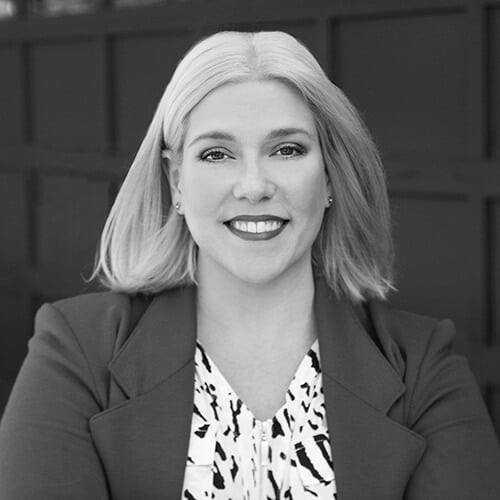 Sarah Hopkins
TN & VA REALTOR®
Sarah Hopkins is a lifelong resident of Kingsport, TN. She attended Dobyns-Bennett High School and graduated from East Tennessee State University with a Bachelor of Science degree in Consumer Sciences. Real estate has always been a passion for Sarah. As a teenager, she had an eye for interior design and loved drawing floor plans, rearranging furniture, and dreaming up different ways a house could look inside. Sarah appreciates the character of older homes and loves pointing out specific details to her clients. Before her career in real estate, Sarah was the store manager for several retail stores and also worked as a Teacher's Assistant for Kingsport City Schools. This experience has given her strong communication skills, the ability to constantly adapt to difficult situations, and a personal devotion to organization, preparedness, and positivity.
When Sarah is not working, she loves to spend time with her husband and two children, Aliezah (13) and Darryl (7). These two keep her on her feet with golf practice and taekwondo lessons. In her spare time, you can catch Sarah antiquing, hiking, kayaking, and sewing.
Sarah is looking forward to redefining real estate by creating fun and informative videos to help educate buyers and sellers. Buying and selling real estate is a major life decision and she wants to ensure her clients are educated about every aspect in order to make an informed decision.


My Newly
Listed & Sold Properties
What My
Clients Are Saying
"From a Mortgage Lender's point of view. I helped with the loan process for a buyer Sarah represented and we just closed. Sarah was very quick to respond, knowledgeable, helpful, great communicator.
…
All the things you want in a REALTOR® is her checklist. I highly recommend her."
"Sarah has done an excellent job in all aspects of selling our house. This realtor is exceptional in all aspects."
"Sarah Hopkins at red door is truly amazing she not only helped us find exactly what we were looking for but shows up to showings with all kinds of info and puts in research ! She kept us informed on e
…
verything and helped us through the buying process"
""Sarah was very knowledgable of the home selling process. She pointed out changes and improvements that would help us increase the value of the house. She was also very hard working and kept my brothe
…
r and I continually informed during the entire process. When we decided to use her, she had the house sold and a contract with the buyer within 3 days. I will recommend her to my friends. She took care of everything for us.""
""Our realtor Sarah was nothing but AMAZING! She went above and beyond helping us to get our house prepared for showings. The house sold in 3 days. Sarah always kept us informed of everything from the
…
status of repairs to each and every document that needed our attention. If we had 20 homes Sarah would be the only realtor we would suggest to anyone.""
"Amazing to work with, nothing but perfection the entire process."
"Great realtors, great company, Sarah went above and beyond to find the home of our dreams and made it our reality."
"Sarah Hopkins is the most professional agent we have ever used. She truly want to find you and your family a home, not sell you a house. She went above and beyond working with my wife and myself. You
…
would be doing yourself a disservice using anyone else. FYI. She also sold a home to my daughter, her husband and my granddaughter."
"Sarah has an eye for design and can help you get the most money for your home. She knows how to highlight the best parts of your home, enabling you to sell more quickly and for greater profit. I highl
…
y recommend Sarah Hopkins for all your realty needs."
"Not once did Sarah mind getting dirty, climbing steep terrain or hiking through dense woods to help us find land to build our house. She even had a topographic map of the land so we could understand
…
the elevation and terrain. We were very impressed by how knowledgeable and of all the extra work she did to help us. Sarah is a great realtor you can trust."