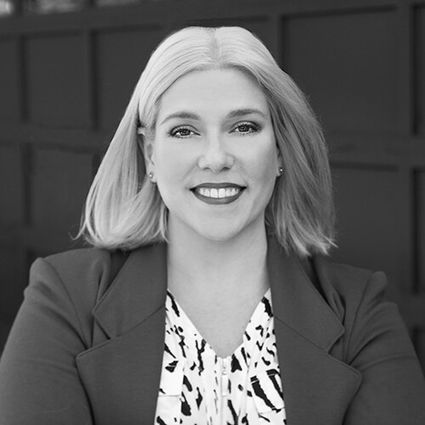 Sarah Hopkins
TN REALTOR®
A Little About Me
And Why I Love Real Estate
Sarah Hopkins is a lifelong resident of Kingsport, TN. She attended Dobyns-Bennett High School and graduated from East Tennessee State University with a Bachelor of Science degree in Consumer Sciences. Real estate has always been a passion for Sarah. As a teenager, she had an eye for interior design and loved drawing floor plans, rearranging furniture, and dreaming up different ways a house could look inside. Sarah appreciates the character of older homes and loves pointing out specific details to her clients. Before her career in real estate, Sarah was the store manager for several retail stores and also worked as a Teacher's Assistant for Kingsport City Schools. This experience has given her strong communication skills, the ability to constantly adapt to difficult situations, and a personal devotion to organization, preparedness, and positivity.
When Sarah is not working, she loves to spend time with her husband and two children, Aliezah (13) and Darryl (7). These two keep her on her feet with golf practice and taekwondo lessons. In her spare time, you can catch Sarah antiquing, hiking, kayaking, and sewing.
Sarah is looking forward to redefining real estate by creating fun and informative videos to help educate buyers and sellers. Buying and selling real estate is a major life decision and she wants to ensure her clients are educated about every aspect in order to make an informed decision.
Awards & Designations
National Association of REALTORS® Official Certification - e-PRO®
NAR's e-PRO® certification program helps REALTORS® master the advanced digital marketing techniques of today. With the e-PRO® certification, REALTORS® increase their ability to reach customers, expand their capabilities, and build trust by safeguarding client information.
National Association of REALTORS® Official Certification - Real Estate Negotiation Expert (RENE)
The Real Estate Negotiation Expert (RENE) certification is for real estate professionals who want to sharpen their negotiation skills. The RENE certification program gives REALTORS® the tips and tools they need to be skillful advocates for their clients.
My Clients Are Awesome
& Here's What They're Saying...
"Not once did Sarah mind getting dirty, climbing steep terrain or hiking through dense woods to help us find land to build our house. She even had a topographic map of the land so we could understand the elevation and terrain. We were very impressed by how knowledgeable and of all the extra work she did to help us. Sarah is a great realtor you can trust."
"Sarah has an eye for design and can help you get the most money for your home. She knows how to highlight the best parts of your home, enabling you to sell more quickly and for greater profit. I highly recommend Sarah Hopkins for all your realty needs."