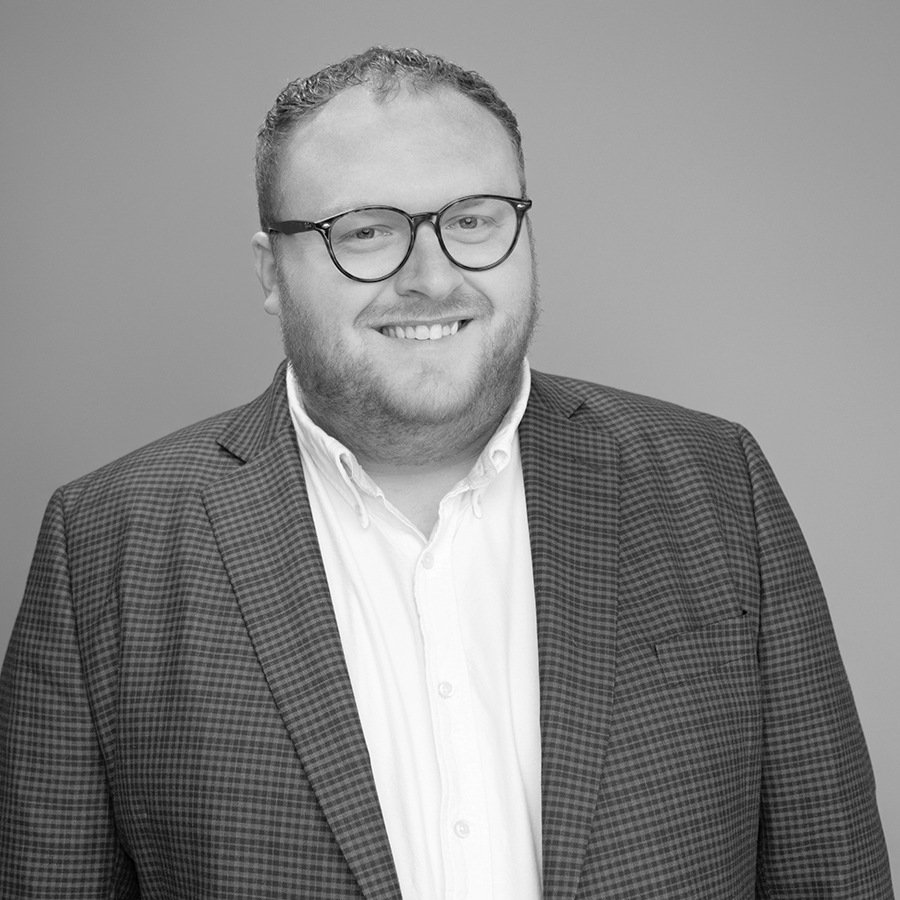 Cody Thompson
TN REALTOR®
Cody Thompson, a native of Kingsport, TN, is returning to his roots in our area after having lived and worked in Chattanooga, TN since 2015. Cody attended Middle Tennessee State University where he studied Public Relations and Advertising. Before entering real estate, he coached competitive color guard programs throughout the southeast for over 10 years. Cody has also worked in advanced manufacturing, worked in the food service industry, and served as the Board President of a youth performing arts non profit organization based out of Atlanta, GA. Cody has been a licensed TN REALTOR® for the past three years and was 2022 Featured Top Agent in Top Agent Magazine.
Cody was drawn to a career in real estate after watching his parents buy, flip, and sell homes. He also has a servant heart and deeply believes in giving back to the community, and what better way to give back than to help someone find their dream home. Cody plans to redefine real estate by serving the community with his dedication and passion for real estate. His attention to detail and persistence to leave no stone unturned will serve him well as he devotes himself to giving his clients a sophisticated and carefree home buying experience.
When he has a chance, Cody loves to travel and experience other cultures, mostly through food. He has been to several James Beard award winning and Michelin Star Restaurants. Cody also enjoys hiking and kayaking. Cody donates his free time to mentor youth in the performing arts teaching skills such as leadership, creativity, and servant heartedness.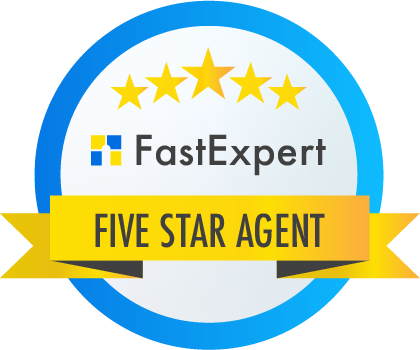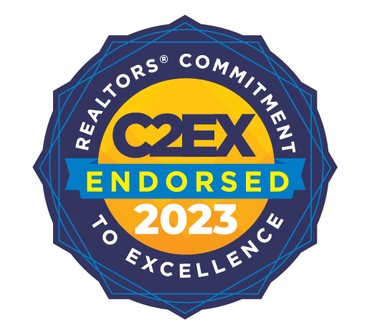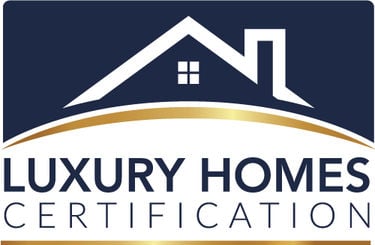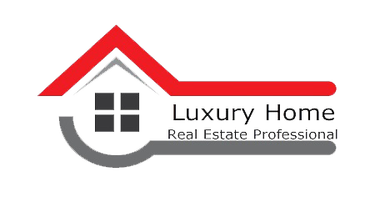 Our Newly
Listed & Sold Properties
What My
Clients Are Saying
"Cody Thompson is professional and friendly. He always responded to our questions on a timely basis. When we had questions about the property we purchased he would check with the seller agent to get an
…
swers for us. He used his expertise as a real estate professional to advise us on current real estate procedures as it had been some time since we were in the market to purchase a home. He was willing to drive to properties in other counties that we were interested in. He always had a smile on his face and made us feel well taken care of. He went out of his way to give my wife a ride to the property we ended up purchasing. He was never pushy or made us feel like our numerous questions were bothersome. He really had our best interests as his priority. We highly recommend Cody!"
"Cody was on top of everything. My wife and I had scheduled with a different realtor within Cody's office. When that realtor got sick the day of showing us properties for the first time, Cody stepped i
…
n and became our realtor. He was very responsive and knew the market and what to expect. My wife and I were moving from out of state and he was constantly there to help with going back out to the property to look at things we missed. We couldn't be happier with Cody and we will gladly recommend him to anybody looking for a property."
"Cody was amazing at helping me find the right home for my son and I in Chattanooga. He checked in throughout the process and was always willing to answer my calls and questions!"
"I can't say enough about Cody. He was responsive, available, had a plan and followed through! He was successful in getting me top dollar for my home and diligent to find us a new home in a very diff
…
icult market. Highly Recommend him to anyone looking to buy or sell."
"Did a great job finding us a home in a tough market. Homes would sell so fast it was difficult. He was patient and continued to search with our desire for a newer one story home and level backyard. N
…
ot an easy request."
"Cody is top notch in what he does. He is not just a realtor but a friend that truly cares and wants to see you happy. If you are looking for someone to help with finding a property and acquiring it fo
…
r you, Cody is your man. Cody was an absolute pleasure to work with and I would highly recommend his knowledge and expertise. More importantly, I would suggest him as a person. He truly was a great first connection in the area."
"Cody was great. He worked tirelessly looking for the perfect house for me. He was always available to answer any questions I had about any part of the process. I couldn't be happier with him."
"You couldn't ask for a better real estate professional than Cody. Searching for a place to live is always stressful, but Cody took all the hassle out of it. He is always very prompt to reply to emails
…
, calls, or texts and is superb about keeping you updated along every step of the process. He is also readily available for viewings and extremely open to working with your schedule. On top of his stellar professional performance, he is also incredibly kind and amiable! There's truly no one better to have in your corner."
"Cody is one of the best realtors I've ever worked with. He went above and beyond to keep the houses coming for us to look at. This market is really active, and you don't have a lot of time to make an
…
offer before it's sold. He made it stressless, and kept our hopes up in this crazy market. He took every annoying phone call that we gave him, even on Sunday's. I wouldn't look anywhere else if I ever need to get back in the market, or want to buy again. He is very well mannered, and an all around great person. Keep up the great work Cody!!"
"He made the home buying process fun and unforgettable. It was much more simple even though there were renters in the house. He gave his opinion when asked and didn't try to sell me on anything I did n
…
ot need."
"Cody researched our FSBO property and reached out to me very motivated and confident he could sell my home. Cody was familiar with the area and checked on the property frequently. Cody was very respon
…
sive and always got back to me quickly. Cody was extremely motivated, personable and confident in their negotiations skills. Our property had several offers that fell through and together Cody under-promised and over-delivered; my most favorite combination. I would highly recommend Cody to sell your house and even when you think it's impossible, they persist and deliver!"
"Cody Thompson was really great at helping me sell my property. I have used Real Estate agents in the past, but none compared to Cody skills. Also the communication was really good and he always sent m
…
e information and updates. Thanks Cody!!"
"Cody is very communicative and helpful; he guided me through the process as a first time home-buyer with ease and was always available to answer any questions."
"Cody was incredibly patient with us and explained every portion of the home buying process. He connected us with a lender to make everything as smoothly as possible. He was very understanding when we
…
decided to rent instead and helped us with that process as well. He gave us several recommendations on what to do in the area as we are moving in from out of town. When we are ready to buy we will absolutely be contacting Cody again."
"Cody was wonderful in finding me a place to live, it was stressful looking on my own but he found perfectly what I wanted. It was a pleasure working with him!"
"Cody was a pleasure to work with and an incredible resource for us. He was more than happy to do whatever it took to accommodate us in our search. I would recommend him to anyone looking for a place
…
in the area."
"Cody listed and sold an investment property for me that needed a complete refurbishment. He listed, made a contract, and helped me close within 30 days of listing the home. Every step of the process w
…
as effortless with him. He was responsive and easy to work with--will absolutely use him again for listing my next property."
"Cody did an outstanding job assisting us with purchasing our first home. He knew what we were looking for and the area that was best for us. Cody responded to us in a timely manner and answered all th
…
e questions we had. He is very knowledgeable about the housing market and gives great recommendations. He is willing to negotiate and do what is best for his clients. We are so happy with our new home and recommend Cody to anyone buying or selling a home!"